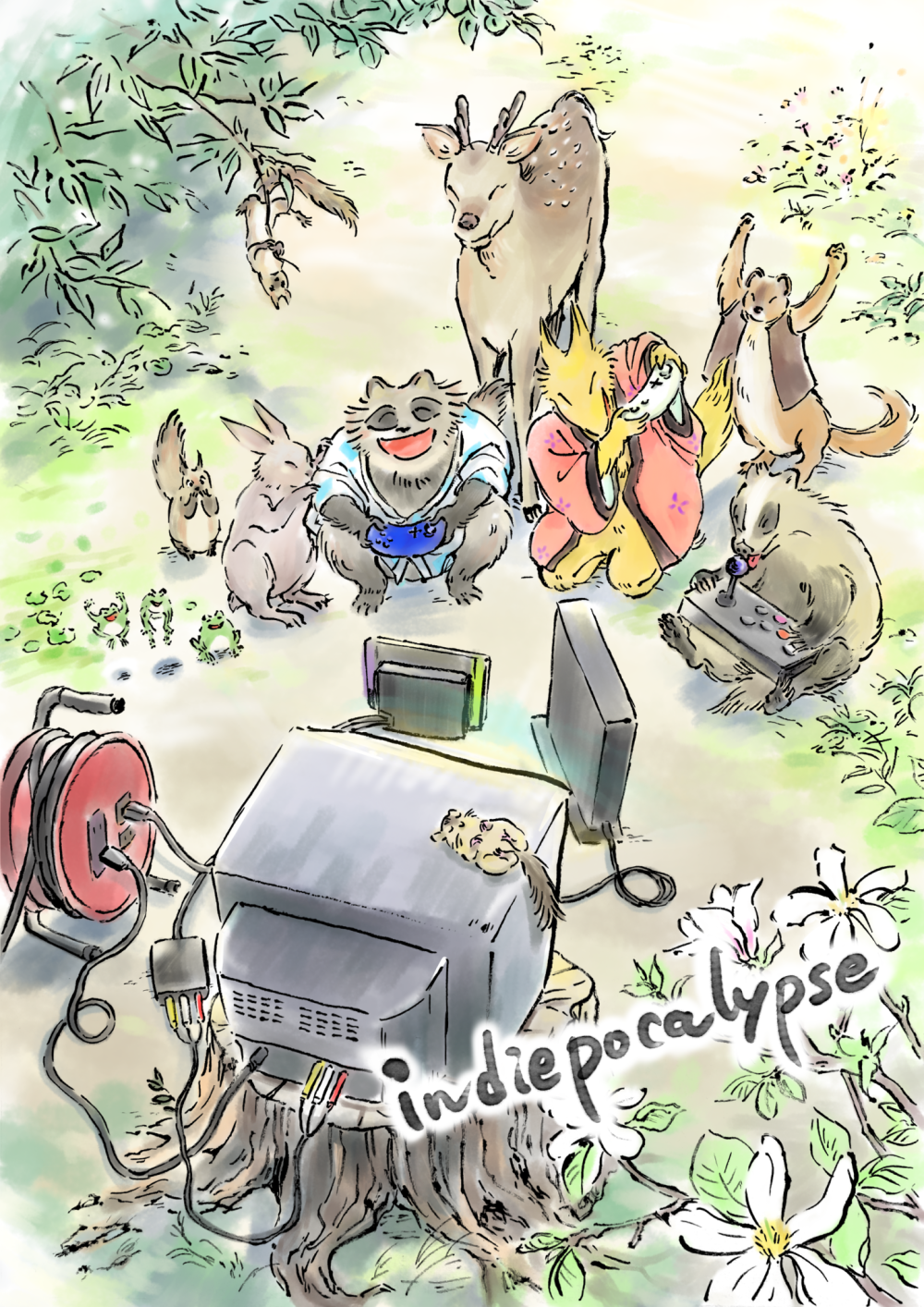 Indiepocalypse Presents: インディー通信 Indie Tsushin
Indiepocalypse Presents: インディー通信 Indie Tsushin
Cover - 美智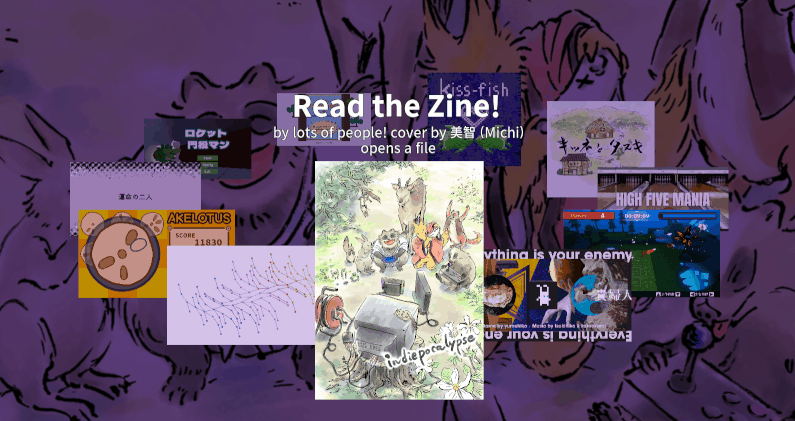 Hello and welcome to Indiepocalypse Presents: インディー通信 Indie Tsushin! Indiepocalypse is a curated monthly collection organized by Andrew, who looks to highlight the very best of the DIY indie game scene. With the Indiepocalypse Presents series, Andrew has been funding and helping different people create indie game bundle-zines more specific to their communities. Indie game zines are something anybody can do, everybody should do! More people making zines benefits everybody making zines. Please check out the full Indiepocalypse catalog if you have the chance, and get new issues by subscribing to the Indiepocalypse Patreon!

This issue was put together by Nice Gear Games and contains games by 10 different developers from Japan and covers a wide variety of styles, genres, and themes. It was originally released in 2022 February, and was the spark that led us to create the Indie Tsushin blog and zine. We are very grateful to have had the opportunity to work on this bonus issue of Indiepocalypse. We hope that you enjoy these games and the developer commentary in the zine!

Indiepocalypseのボーナス号、インディー通信初回号です! 日本の開発者を紹介します! ぜひ楽しんでください!
Launcher Courtesy of MM Bundle Launcher
---
This Issue's Games
Tonets (WIN) by Abcden

自分だけのネットワークを広げよう。
Expand your own network.
あけロータス (Akelotus) (WIN) by Haipai Warumi


穴をあけてレンコンを作ろう!ハイパーカジュアルレンコンゲーム

Open holes in the renkon lotus root! A hyper casual lotus root game.
運命の二人【恋愛シミュレーター(?)】 (Duo of Destiny: A Love Simulator) (WIN) by hidev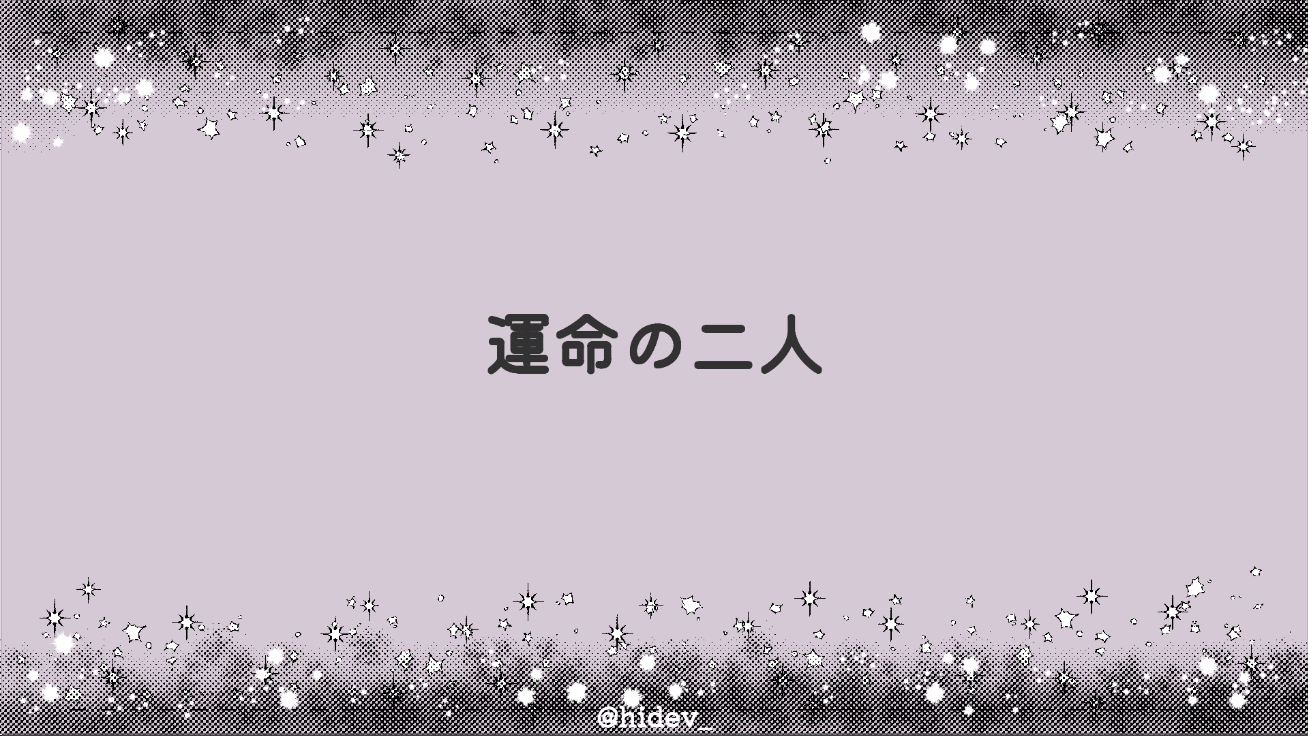 かんたんマウス操作で進路を妨害し、運命の二人を引き合わせてカップルを成立させましょう!
Unite your Two of Destiny and develop their relationship!
ロケット門松マン (Rocket Kadomatsu Man) (WIN) by Hoppoco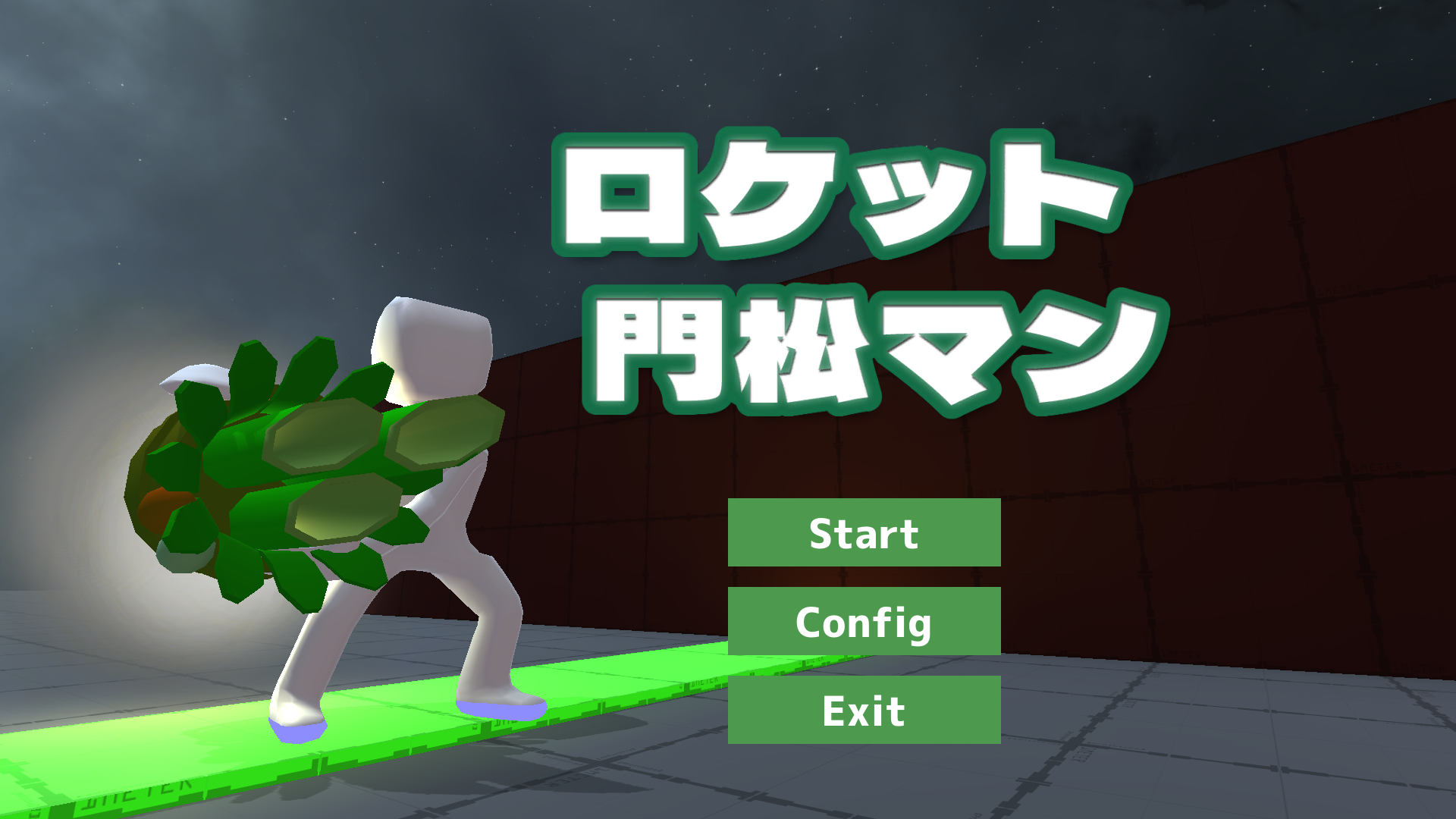 ロケット門松マンを操作してゴールを目指します。
門松がぶつからないように気をつけて!
(体がぶつかるのはセーフ)
Control the Rocket Kadomatsu Man and aim for the goal. But be careful not to let your Kadomatsu crash into anything! (It's OK if your body gets hit.)
Nihonmatsu no Massan (WIN/MAC) by HyperMamu


彼の名は『まっさん』。
「その男に登れない松はない」と言われた孤高の松登り職人である。
今日も人知れず山奥で『奥義大開脚』を繰り出す。
高みを目指せ!
行け『まっさん』!!
飛べ『まっさん』!!
開け『まっさん』!!
・・これは、二本の松を股に掛ける男の壮絶な物語である。
■クレジット
フォント:玉ねぎ楷書「激」無料版
ボイス:こえやさん
効果音:魔王魂、効果音ラボ、無料効果音で遊ぼう!
His name is Massan, the solitary pine tree climber.
It is said that there is no pine tree that man can't climb.
It is said that he practices the Mysterious Great Leg Splits Technique in the mountains even to this day.
Aim for the top!
Go, Massan!!
Fly, Massan!!
Split, Massan!!
This is the legend of the man who leaps from pine tree to pine tree using only his two legs.
Credits:
Font: 玉ねぎ楷書「激」 free version
Voice: こえやさん Koeya-san

kiss-fish (WIN/MAC) by Negi


自分と同じ形の魚とキスするアクションゲームです。
An action game where you kiss the fish of the same shape and color as you.
キツネとタヌキ ~探しもの見つけて、また探すの巻~ (Fox and Tanuki: Find and Seek) (WIN) by nyacchu and 美智 (michi)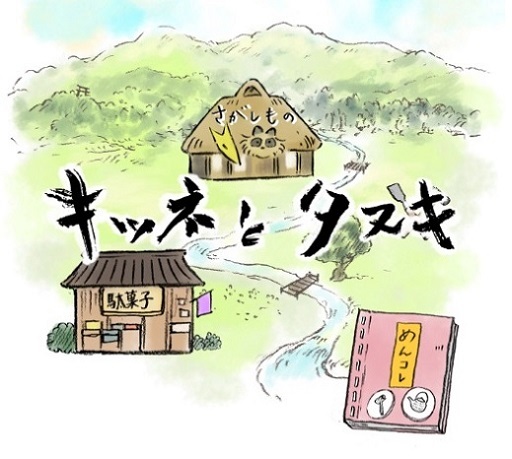 プレイヤーはキツネとなって、タヌキの探しものを見つけるポイントアンドクリックゲームだよ!
タヌキの部屋のあやしいところをクリックして探してね!🦊🦝
くじ引き券を貰ったら駄菓子屋でくじ引きをしてみよう。
日本の道具などが描かれためんこが当たるよ!
集めためんこは、コレクションモードで閲覧できるよ。
めんこの裏にはタヌキの解説文が書かれていて、日本の道具のことに詳しくなれると思うよ!
◆詳しい話
・探しものゲームは毎回ランダムに探しものが変わるよ。
・「ゆっくり」と「急いで」では探せる手数と貰えるくじ引き券の数が異なるよ。
・「歳時記」は探しものが固定のストーリーモードだよ。最後まで進むとくじ引き券も貰えるよ。
・めんこくじの景品は日替わりで変わるよ。(現実の時間)
・めんこは全部で33種類あるよ。
A point-and-click game where players help Fox and Tanuki find their tools! Click around Tanuki's room and explore a traditional Japanese home! 🦊🦝
Complete quests to get tickets. Spend two tickets at the candy shop to draw from the lottery and win menko, a kind of toy card. You can browse your men-collection clicking on the scrapbook. Each menko has beautiful artwork of traditional Japanese tools on the front and a short explanation from Tanuki on the back, so be sure to collect them all!
◆ Game Modes
・ランダムさがしもの (Random Object Search): The object you are looking for is randomly chosen each time. The two modes are ゆっくり (Slow) and 急いで (Quick), which limit how many places you can search. You can get more tickets by playing Quick mode, but you will have fewer moves before time runs out.
・歳時記さがしもの (Saijiki Object Search): Story mode where the objects you are searching for are part of the story. Help Fox find Tanuki's pot cover to make dinner. Then, look for the three decorative items to welcome the New Year. If you make it to the end of the story, you will get tickets.
・The lottery prizes change daily according to the real date! There are 33 menko in all.
High Five Mania (WIN/MAC) by sewo hayami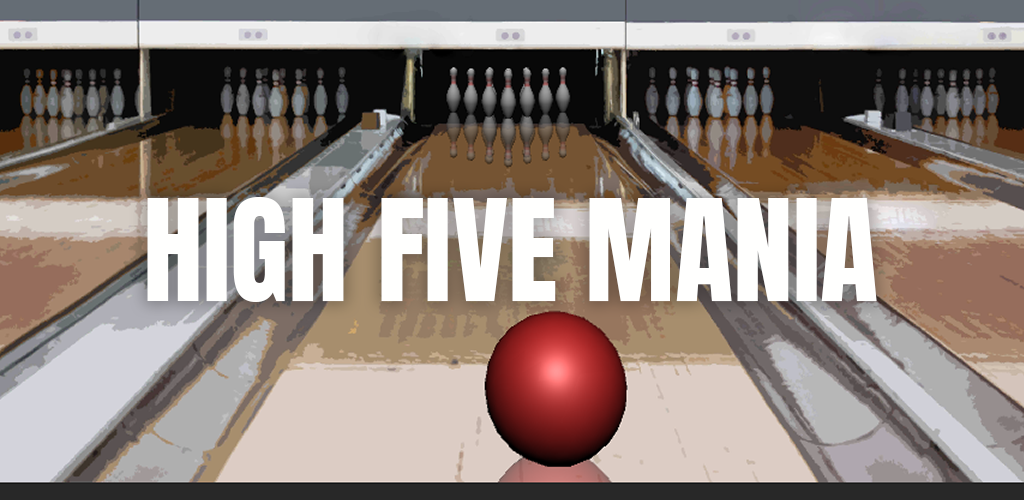 "正"しくハイタッチをしなさい。それが人類に課せられた使命だ...!
作業員や忍者、強盗などのハイタッチしにきたわけではない人たちはスルーしましょう。
Give out proper high fives. That is the sole mission of humankind…!
Workers, ninjas, robbers, and other people who didn't come for high fives should be ignored.
コロコロ森の赤ずきん (Red Riding Hood in the Rolling Forest) (WIN) by シュー (Shu)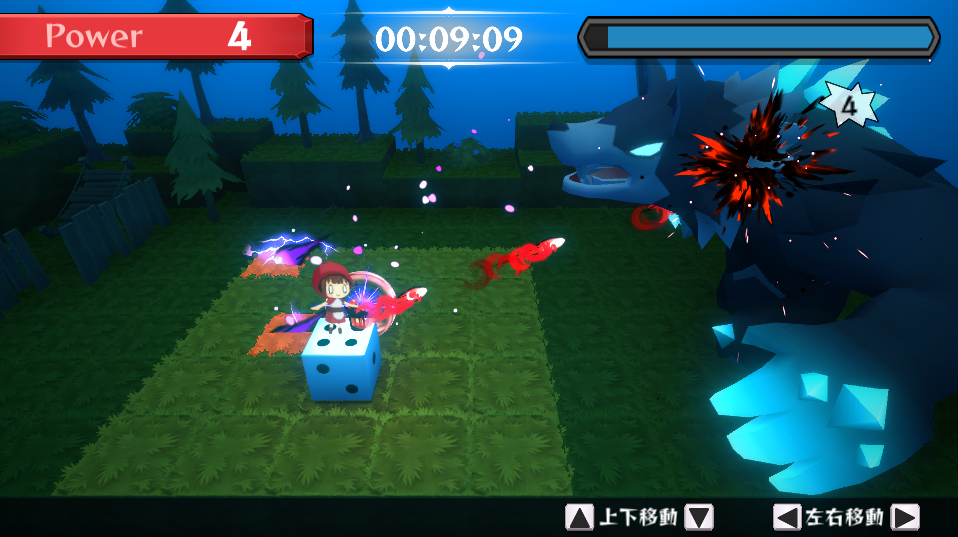 これは赤ずきんちゃんのその後の話……
追い払ったはずの狼が月の光を浴びてパワーアップして帰ってきた!
このままじゃまたおばあさんが食べられてしまう。
「狼には狼をぶつけるのよ!」
いち早く危険を察知した赤ずきんは猟師から渡されていた狼の力が込められた"狼ランタン"を使って追い払うことにした。
正義の味方は絶対に負けない!
誰でも簡単、絶対にクリアできるサイコロ・コロコロ・アクションゲーム!
ーーーーー
ゲーム内容はいたって簡単。
正方形のサイコロの目が攻撃力になっているので、敵の攻撃をかわし、できるだけ大きい目の状態を維持しよう!
たまに出現するアイテムを取得すると、その倍数のダメージを与えることができる!
This is the followup story to Red Riding Hood…
The Wolf that should have been driven away is back, and he's powering up under the light of the moon!
At this rate, Grandmother will be eaten again.
"Hit the Wolf with some of its own power!"
Red Riding Hood, who was the first to realize the danger, decided to drive away the Wolf using the Wolf Lantern, given to her by the Hunter and containing the power of the Wolf.
An ally of justice, she cannot lose!
A dice-rolling action game that anyone can pick up and clear!
—
The gameplay is quite simple.
Roll around the field on your square dice, which indicates your attack power.
Dodge enemy attacks and keep your dice rolls as high as possible!
Be sure to grab the damage multiplier items that sometimes appear!
Everything is your enemy (WIN/MAC) by yumehiko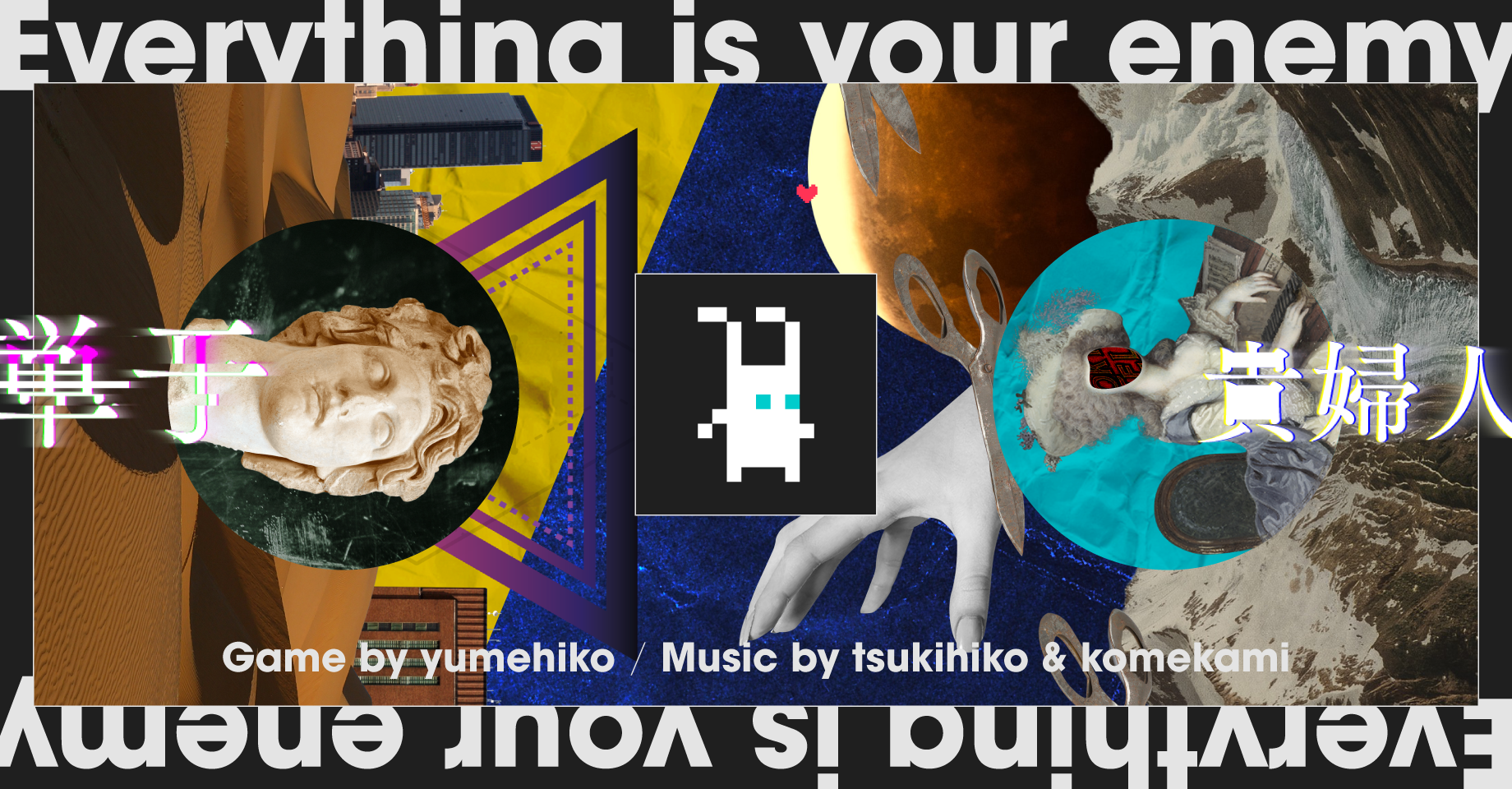 あなたも。
Including you.
| | |
| --- | --- |
| Status | Released |
| Author | Nice Gear Games |
| Genre | Action, Puzzle, Sports |
| Made with | Unity |
| Tags | Abstract, Altgame, Dice, japanese, Point & Click, Singleplayer, Unity |
| Average session | A few minutes |
| Languages | Japanese |
| Links | Blog, cohost!, Mastodon, Twitter, YouTube |
Purchase
In order to download this zine you must purchase it at or above the minimum price of $15 USD. You will get access to the following files:
indiepocalypse presents インディー通信 indie tsushin.zip
925 MB
Exclusive content
Support this zine at or above a special price point to receive something exclusive.
Community Copies
Community copies to celebrate the issue breaking even!