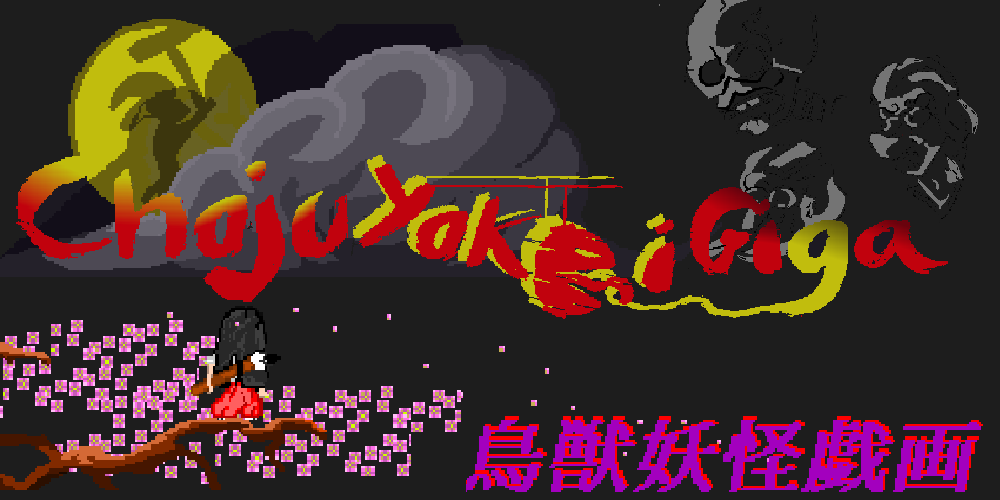 鳥獣妖怪戯画 (Choju Yokai Giga)
A downloadable game for Windows
Check out our blog for the latest updates!
カードから動物たちを呼び出して、妖怪妖怪をするゲームです。サイドスクロールを進め、狛犬にタッチするとカードをもらうことができます。カードを選ぶと動物たちが飛び出して攻撃を開始します。プレイヤーは直接攻撃できないので、ベストな場所に動物を呼び出して、逃げ回ってください。まだ、作成途中でゲームにエンディングはありません。これからいろいろ足していくのでもしよろしければ期待してください。
A:ジャンプ
B:カード呼び出し
LR:カード選択

Summon animals by playing cards and defeat the yokai! This is a side-scrolling platformer. The longer you go without touching the ground, the more cards you will receive when you finally land. Play cards to summon animals, who will protect you and attack enemies. You the player can't do any direct damage, so be smart about where to place your summoned animals.
This game is still under development, so there is currently no ending and no other stages. We will be sure to update the game with more features as soon as possible. Please let us know what you think! Your feedback is greatly valued!
Controls (x-input)
A: Jump
B: Play a card and summon that animal
Left/right bumper: Choose the card

Download
Click download now to get access to the following files:
choju-yokai-giga-windowsdemo.zip
132 MB